Join the GYSBI Vendor Database

Increase your ability to become a potential vendor by applying.
BECOME A GYSBI SUPPLIER TODAY
All new suppliers are pre-qualified using robust due diligence procedures to become a GYSBI Supplier.
Additionally, our Suppliers and Contractors actively partake in quarterly performance reviews, which GYSBI sees as an integral tool for continual improvements and cost optimization.
Our seamless procedures aid the contractors' understanding of what is required and raises the quality of bids received.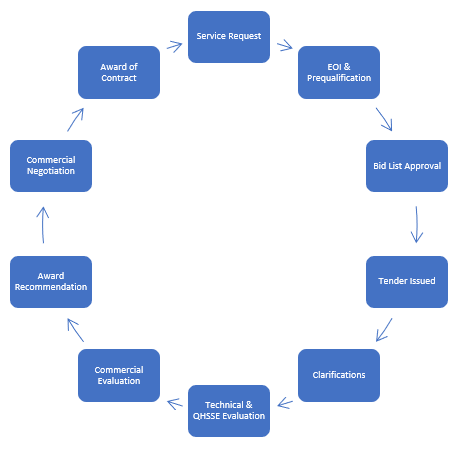 COMPETITIVE TENDERING FOR MAJOR SERVICES
GYSBI encourages competitive tendering to promote competition, provide transparency and give all suppliers the opportunity to win contracts for our major services.
Our experienced contract administration team use a suite of comprehensive ITT, RFP, RFQ templates and work closely with the contract requestor to ensure a fit for purpose and detailed scope of work and bill of quantities is issued with every tender.
Terms and Conditions

Click on the button below to download the latest version of GYSBI's PO's 'Terms and Conditions'.